Our employees are our most important asset!
The Idaho Department of Juvenile Corrections (IDJC) has many opportunities for work variety and specialization. Working at IDJC can be a lifetime career choice with opportunities for growth and advancement.
We are committed to deliver excellence and quality in every aspect of our work by establishing goals and monitoring outcomes, and holding ourselves accountable. We value new ideas and plans which are evidence-based and results-oriented.  We value our staff and are dedicated to providing training which will develop leaders and maintain qualified, competent employees.  We are committed to fostering an inclusive environment where the individual differences among staff, juveniles and families are understood, respected, and appreciated.
We offer employment in many diversified fields of work including nurses, office and support staff, skilled craft and maintenance workers, managers and supervisors, instructors, clinicians, social workers, information technology positions, and direct care staff such as rehabilitation technicians and rehabilitation specialists.
---
Hiring bonuses of up to $3,000 may be available for eligible positions. 
Additionally, a shift differential may be available at a 5 percent increment! See job posting for details and eligibility.
Current Openings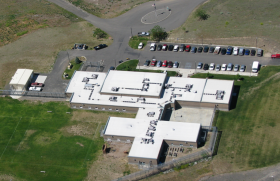 Juvenile Corrections Center, Lewiston Idaho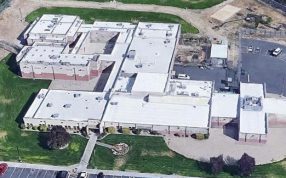 Juvenile Corrections Center, Nampa Idaho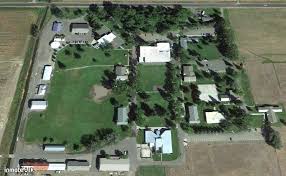 Juvenile Corrections Center, St. Anthony Idaho
State Employment
The Idaho Department of Juvenile Correction is a drug-free work environment.
Hiring is done without regard to race, color, religion, national origin, sex, age or disability. In addition, preference may be given to veterans who qualify under state and federal laws and regulations. Click here for information about veteran's preference.
To view state of Idaho job classifications, click here.
If you need special accommodations to satisfy testing requirements, please contact us at (208) 334-5100 ext. 419 or idjcjobs@idjc.idaho.gov.
Employees are encouraged to take advantage of educational opportunities offered outside the IDJC. To learn more, please click here to read the Idaho Department of Juvenile Corrections, Coursework Reimbursement Policy and Procedure, and learn the eligibility requirements and limitations.
OVERTIME NOTICE:  At the discretion of the appointing authority, compensatory time off may be provided in lieu of overtime cash compensation.
E-VERIFY – The Idaho Department of Juvenile Corrections participates in the Federal E-Verify program in the E-Verify program which is an Internet-based system operated by the Department of Homeland Security in partnership with the Social Security Administration that allows participating employers to electronically verify the employment eligibility of their newly hired employees.
STEP 1: Apply online!
Click on the current openings above to apply.
Background Check Information for Applicants
Click here to read the Idaho Department of Juvenile Corrections, Background Checks Policy and Procedure
An applicant is ineligible to attend a POST basic training academy and for certification under the following circumstances:
A felony, if the applicant was eighteen (18) years old or older at the time of conviction; (3-20-20)T
A misdemeanor Driving Under the Influence offense(s) within two (2) years immediately preceding application, or two or more (2) misdemeanor Driving Under the Influence offenses within five (5) years immediately preceding application; (3-20-20)T
A misdemeanor crime involving domestic violence, if the relevant law enforcement discipline requires the applicant to possess a firearm in the course of their duty, or if the conviction occurred within 5 years immediately preceding application; (3-20-20)T
A misdemeanor crime of deceit, as defined in these rules, or a misdemeanor sex offense, if the conviction occurred within five (5) years immediately preceding application; (3-20-20)T
A misdemeanor drug-related offense, if the conviction occurred within one (1) year immediately preceding application.
The term conviction is defined as, "Any conviction in any federal, tribal, state, county, or municipal court; a voluntary forfeiture of bail, bond, or collateral deposited to secure a defendant's appearance in court as final disposition; the payment of a fine or civil penalty; a plea of guilty or nolo contendere; or a finding of guilt, notwithstanding the form of judgment or withheld judgment, regardless of whether the sentence is imposed, suspended, deferred, or withheld, or whether the plea or conviction is set aside or withdrawn, or the case or charge is dismissed or reduced, or the record expunged under Section 19-2604, Idaho Code, or any other comparable statute or procedure, where the setting aside of the plea or conviction, or dismissal or reduction of the case or charge, or expungement of the record is based upon lenity or rehabilitation rather than upon a defect in the legality or factual basis of the plea, finding of guilt, or conviction. "Conviction" does not include a misdemeanor conviction upon a bond forfeiture for a violation that is or would at the time have in Idaho been an infraction violation, if the only reason it is classified as a misdemeanor is due to the bond forfeiture.
For more information on ineligibility based upon past conduct refer to Idaho State Police Peace Officer Standards and Training Council IDAPA Rules 11.11.01.
STEP 2: Impact Assessment:
If you are selected to move forward in the process you will be contacted to take the Impact Assessment examination.
Applicants must be willing to take the IMPACT Assessment examination and receive a passing score in order to be considered for this position. The assessment is designed to test skills and attitude, measuring the overall suitability needed to work with juvenile offenders. It consists of two parts: A Human Relations Video Test (76 question over 75 minutes) and a Reading Test (31 questions over 15 minutes).
You will receive an e-mail from IDJC with detailed information regarding scheduling and taking the Impact Assessment. Assessments are given during the announcement period and MUST be taken to be considered for an in person interview.
STEP 3: Interview:
If you are selected to move forward in the process you will be contacted to be scheduled for an interview by a human resource representative.
If selected for an interview, applicants will be required to bring with them: 
Proof of US citizenship.  Acceptable documents are: U.S. city, county or state birth certificate, naturalization certificate, U.S. passport, Consular Report of Birth Abroad or Certification of Birth, or Certificate of Citizenship. 
Proof of high school diploma/GED or equivalent. Acceptable documents are High school diploma, GED certificate, HSE (high school equivalency) certificate, high school transcript showing completion of high school, or official college transcripts showing successful completion of 15 or more credits. 
Military discharge DD-214 Member 4 copy (if applicable). 
Valid Driver's License 
STEP 4: IDJC Comprehensive Application for Certification:
Applicants will be given the website address to retrieve the application form when scheduled for the IMPACT Assessment. If the application is not completed and turned in at the time the IMPACT Assessment is taken then it must be completed and brought to the interview in a sealed envelope. Applicants not providing the IDJC Comprehensive application by the time of the interview will not be allowed proceed further in the hiring process.  This document will be kept in Human Resources for 90 days after the end of the hiring process. The IDJC Comprehensive application for those applicants who are not offered a job will be destroyed after the 90 day period
STEP 5: Conditional Offer and POST Academy Application:
If you are selected as a top candidate to move forward and your background is approved, you will be given a conditional offer of employment. At the time of your offer you will complete your application to attend the Peace Officer Standard and Training (POST) Academy. POST is the agency which oversees the training and certification of law enforcement officers in Idaho.
Flex Spending Account (FSA)
Identity Theft Protection Coverage
Paid sick and vacation leave
10 paid holidays per year
Voluntary life insurance and additional retirement options
Opportunities for advancement

Coursework Reimbursement
Direct Care team members are required to obtain and maintain an Idaho Peace Officer Standards and Training (POST) Juvenile Corrections certification within one year of employment.  To learn more, please review the Idaho POST Council Administrative Rules 11.11.01).  Our Direct Care Staff are also required to meet medical, hearing, and vision standards. 
Employees who do not meet the vision or hearing requirements may qualify under the Americans with Disabilities Act (ADA) for a reasonable accommodation through the ADA Interactive Process. Human Resources works with the employee to evaluate the limitation and determine if there is a reasonable accommodation available that would allow the individual to perform the essential functions of the job.
For more information on medical, hearing, and vision requirements view the exam report links below.
Once hired, employees are provided with all of the tools needed to succeed as a POST Certified Director Care team member. We offer paid training including New Employee Orientation, Job Shadowing, POST Academy and Field Training. Employees may also qualify for coursework reimbursement for job related courses and advancement opportunities.